Create your own pottery like our ancestors






This craft dates from the Neolithic, period during which the Prehistoric Man shaped clay containers for the storage and cooking of food.
Pottery is linked to the consumption of vegetables and cereals. Keeping them in containers will replace the simple pit dug in the ground exposed to animals and bad weather.
Cooking food will also be facilitated by the use of fire-resistant containers.
Beyond its utilitarian aspect, ceramic was also used for artistic purposes as evidenced by the figurines of "goddesses".
During this activity, children, from 4 years old, plays with the material and its imagination.
Shape your pottery using the Neolithic technique, decorate it and take it away at the end of the day.
Tip: Remember to come early to fully enjoy your day between visiting the Caves and Prehistoric Workshops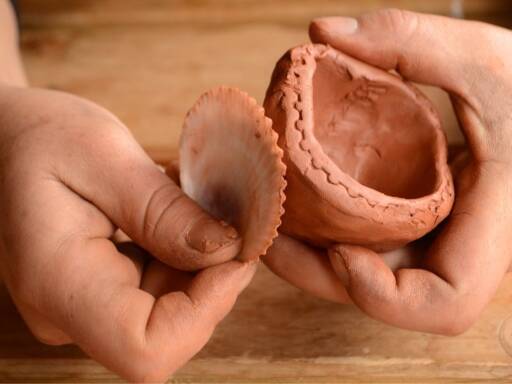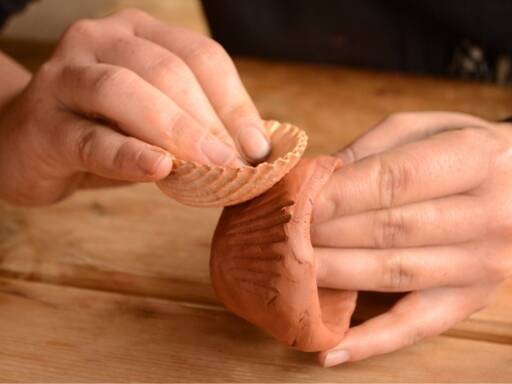 Informations
4 /99 years old
30 minutes
Sheltered activity in case of rain
Plan du parc

Questions about animations
Can children go alone on workshops areas ?




Children are the responsibility of parents / carers and must be accompanied by at least 1 adult.




It is therefore not possible to buy 1-day Park tickets for children and cave-only tickets for adults.




The Concept of the Park is to share family entertainment. Adults who do not wish to carry out the activities can take advantage of the relaxation areas near the entertainment venues.

How to reserve tickets for a departure to visit the caves?




When purchasing your tickets on our website, you will be able to select the time at which you wish to take the guided tour.




You will thus have the certainty that tickets will be reserved for you on the chosen departure.




When you arrive on our site, present yourself at reception no later than 15 minutes before departure with your tickets. If you buy your tickets on the spot, you will have the possibility of choosing your time of visit of the caves according to the remaining availability.

What is the age recommended for carrying out the workshops ?

We have indicated the recommended age for each activity, but obviously everything depends on the agility and precocity of each child.