1h from Lyon, Genève or Annecy - In Jura's mountains
Depending on the calendar or if you do not want to wait for the guided tour, download the AudioGuide Caves of Cerdon application from your home on your smartphone and choose the tour independently.
This visit is recommended for groups of less than 8 people who wish to visit at their own rhythm or for families with young children.
Children are the responsibility of the parents. Everyone must respect the path of the visit and not touch the concretions.
Consult the opening days and time slots offered.

Download our "Grottes du Cerdon" application on your phone before coming and plan your earphones if possible.

Go to the reception of the site to get an entry password to access to the cave.

Access the cave entrance via an underground path and explore this strange world at your own pace. You will walk between stalactites and stalagmites to emerge under a majestic porch which will allow you to choose:
to join the snack & ticket reception, or
continue to a belvedere in the middle of the cliff overlooking the Cerdon vineyard (return on your steps to the large porch).
This last section, which gives access to the belvedere, has a greater drop, not recommended for people who do not wish to make an ascent effort.
Extend your day in the great outdoors and opt for the 1-day Pass (visit to the Caves and prehistoric events) to learn about the gestures and know-how of our ancestors.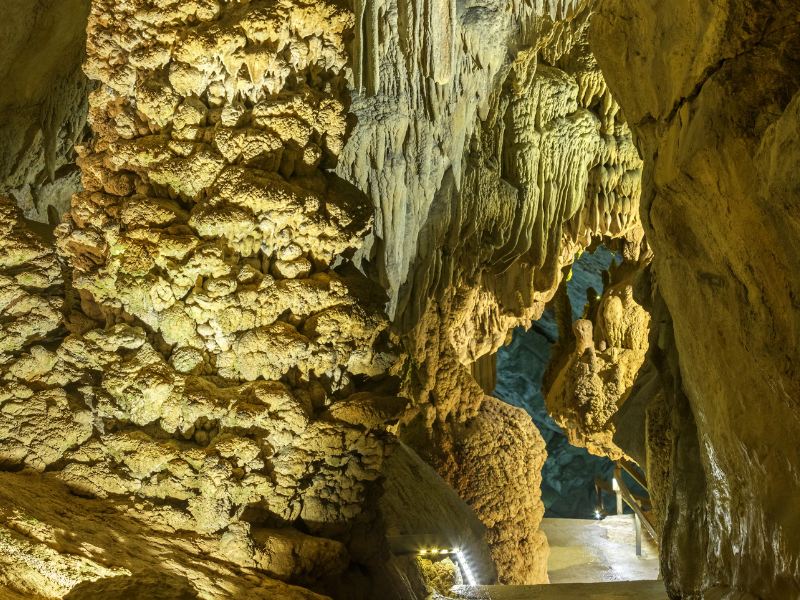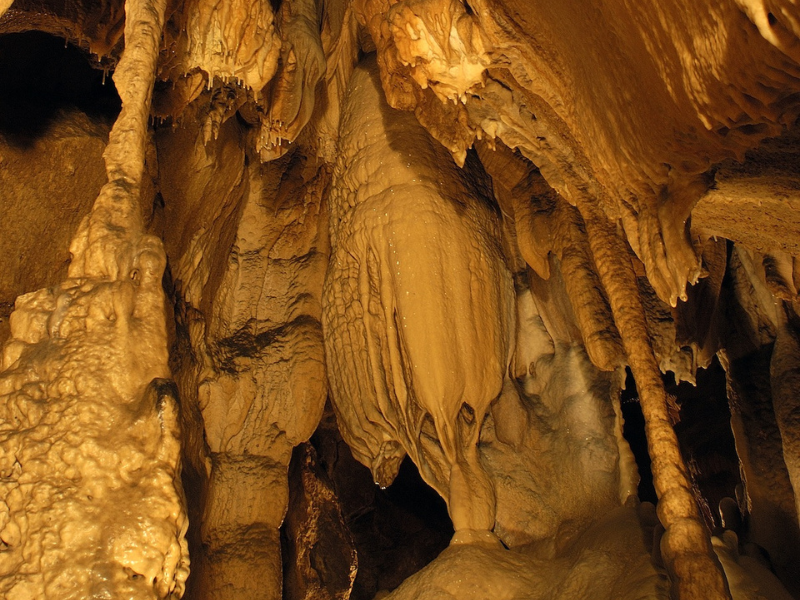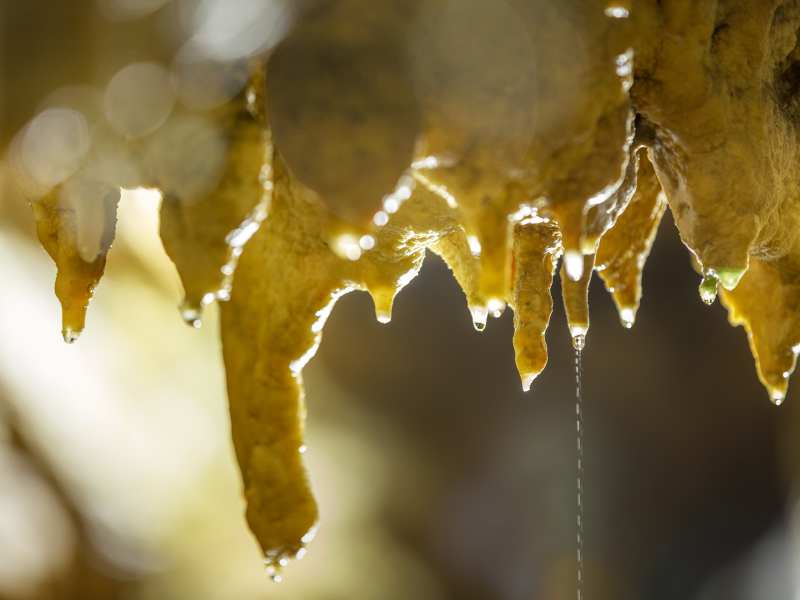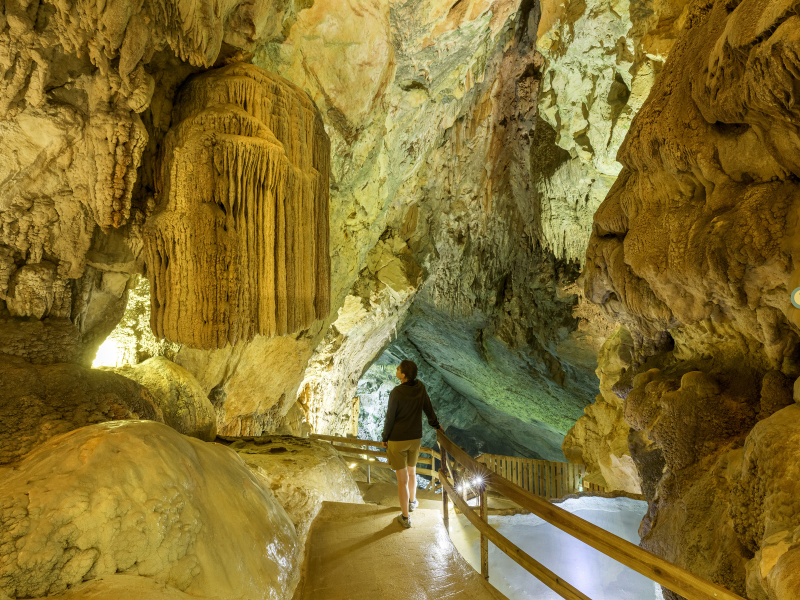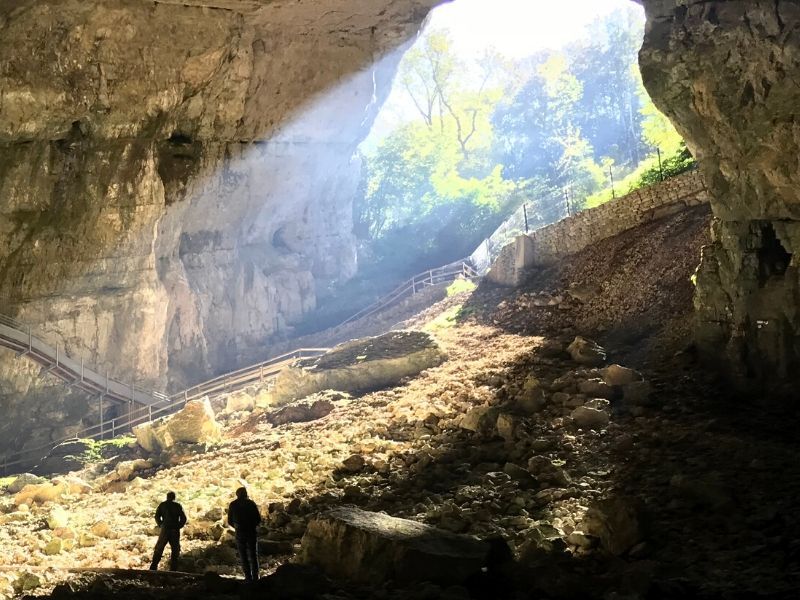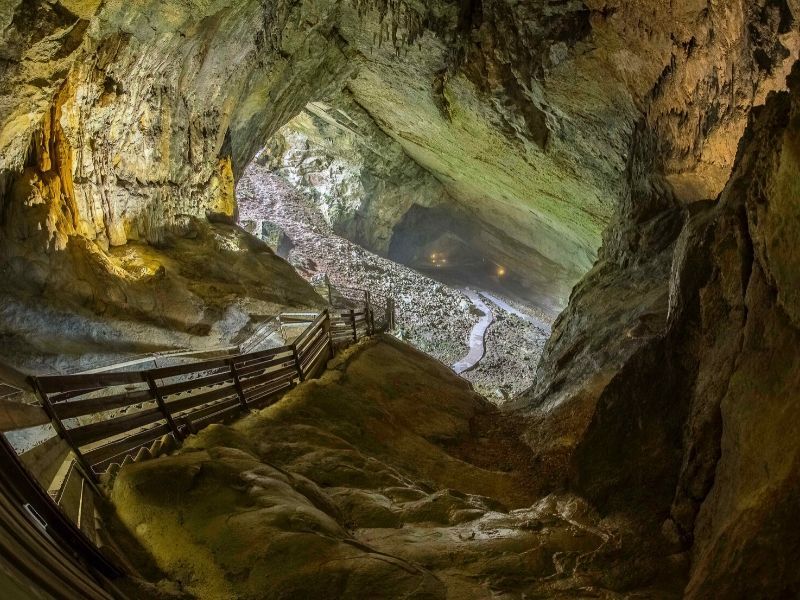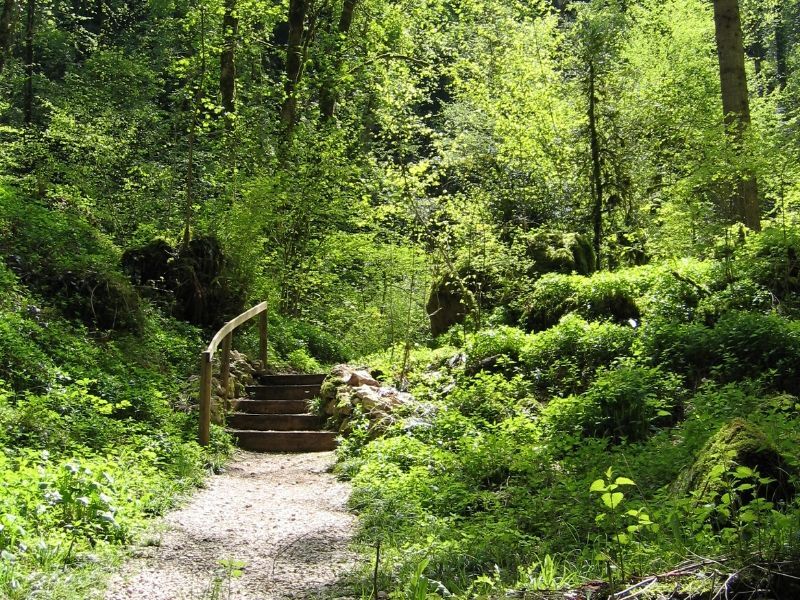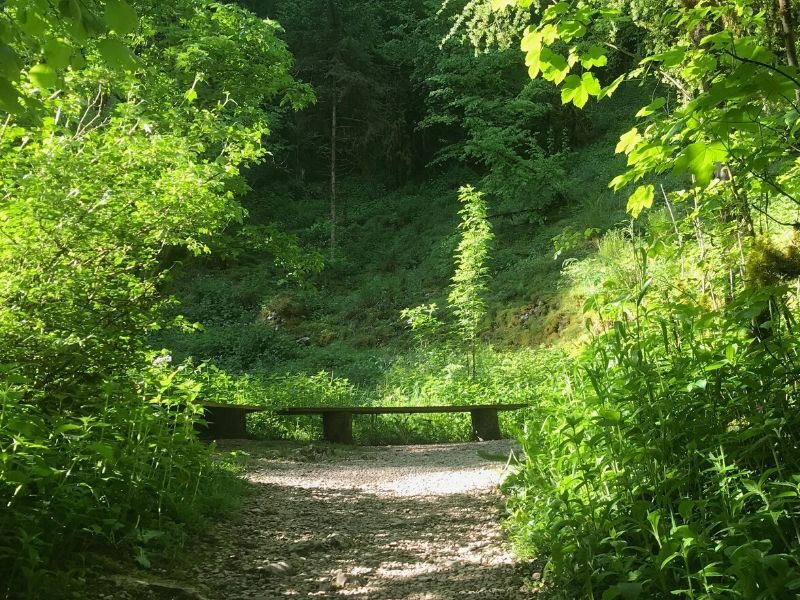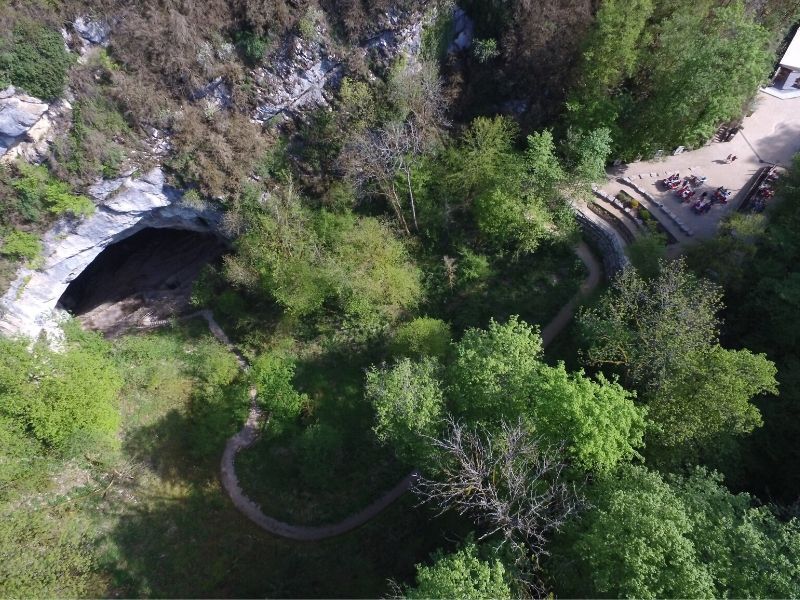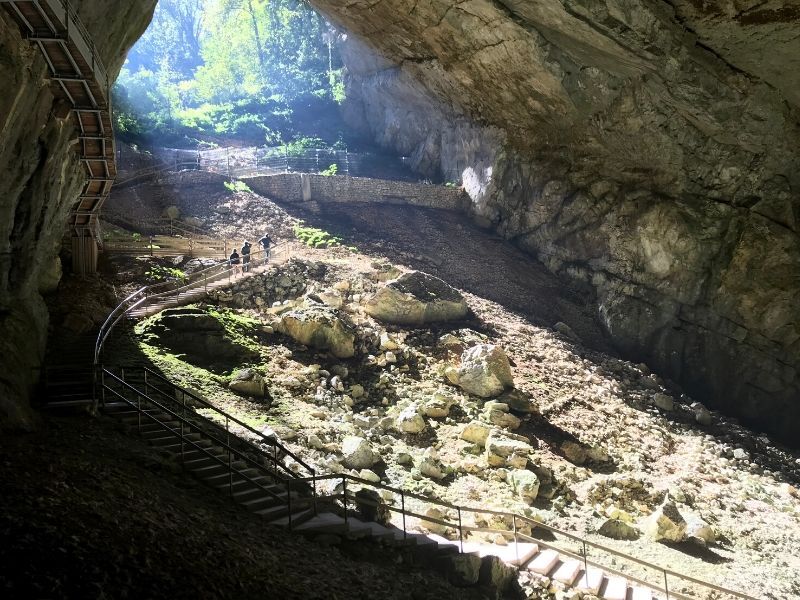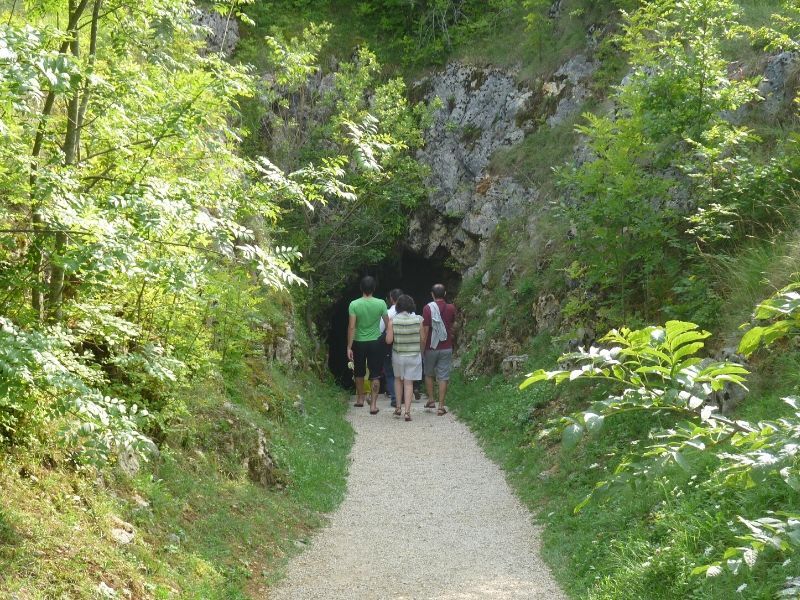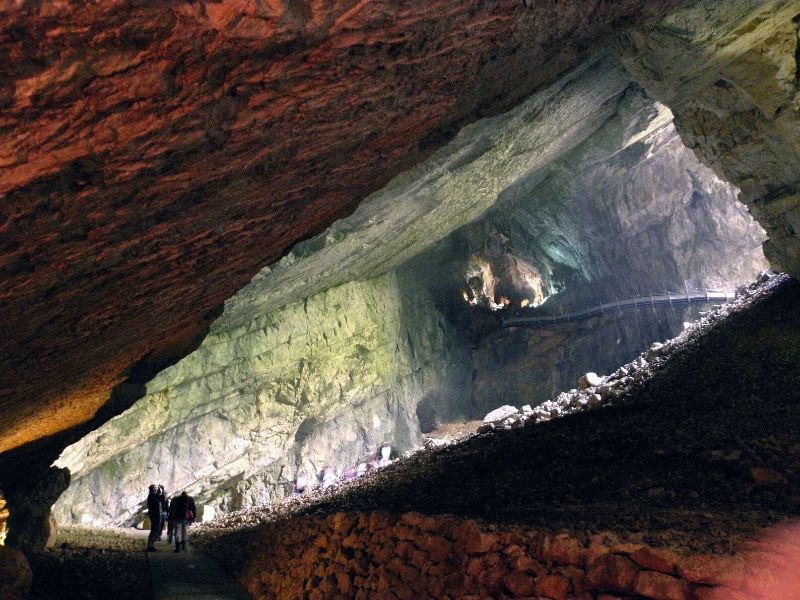 Informations
Duration: 1 hour (+30 min Belvedere)
Map of the Caves

Questions about animations
Are dogs allowed in the caves ?

Yes, but they must be carried or placed in a basket. Only small dogs

Are there visits in other languages ?

No, but we suggest that visitors download the commentary in different languages on their own smartphone before coming - Download the application.

We also offer paper translations of the visit (English, German, Dutch, Spanish, Italian and Russian).

Can pregnant women, elderly people go down to the cave ?

The entire path through the caves is landscaped, marked and lit, but the elevation, the stairs and the temperature differences represent additional physical effort compared to a simple walk outside. It is up to everyone to judge their ability based on their physical condition, knowing that the first part remains very accessible.




The 2nd part of the circuit is the most physical.