Duration: 1 hour (+30 min Belvedere)
Access the entrance to the underground.
A guide will explain the formation and history of the Caves of Cerdon in a simple and interactive way. You will walk between stalactites and stalagmites to emerge under a majestic porch which will allow you to choose:
to reach the reception of the site with the guide, or

continue through the siphon of the old river to reach a belvedere in the middle of the cliff overlooking the vineyard of Cerdon (return on your steps to the large porch).
This last section, which gives access to the belvedere, has a greater drop not recommended for people who do not wish to make an ascent effort.
To extend your day in the great outdoors, opt for the 1-day Pass (visit to the Caves and prehistorics workshops) and learn about the gestures and know-how of our prehistoric ancestors.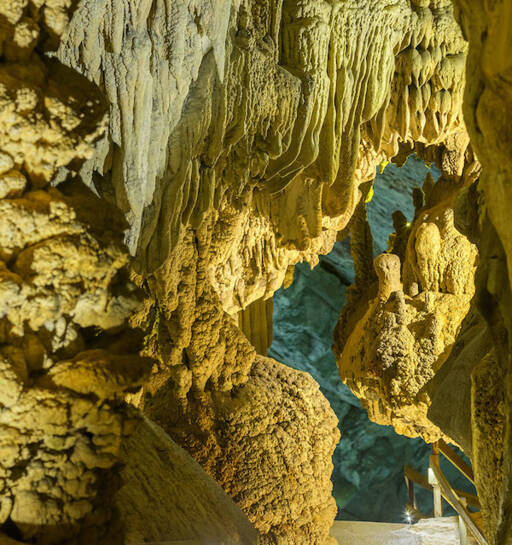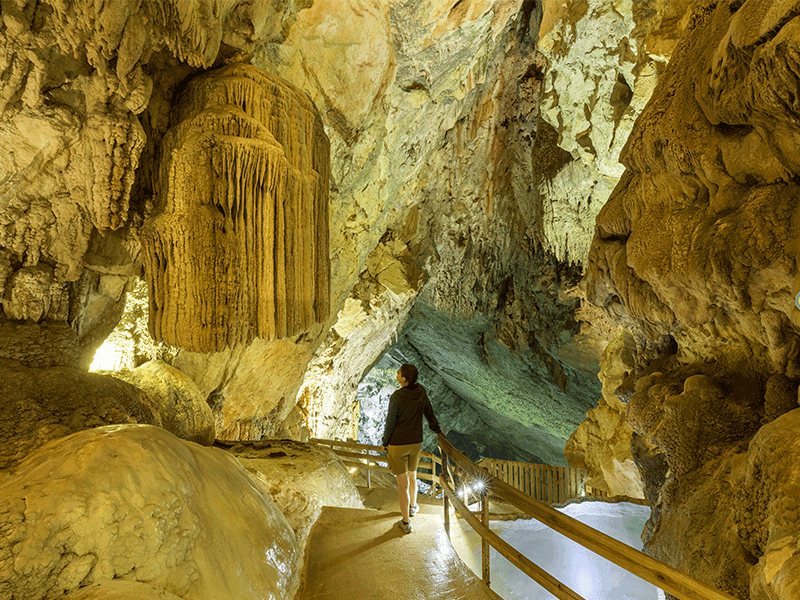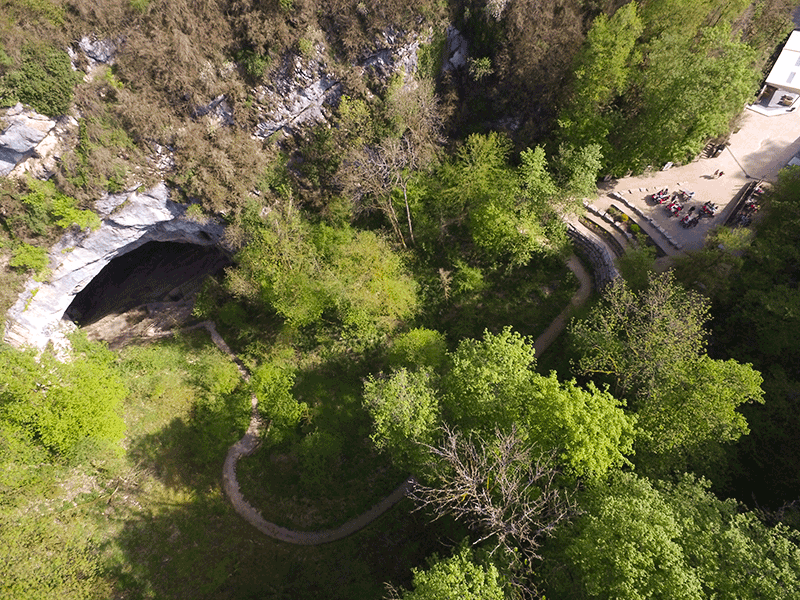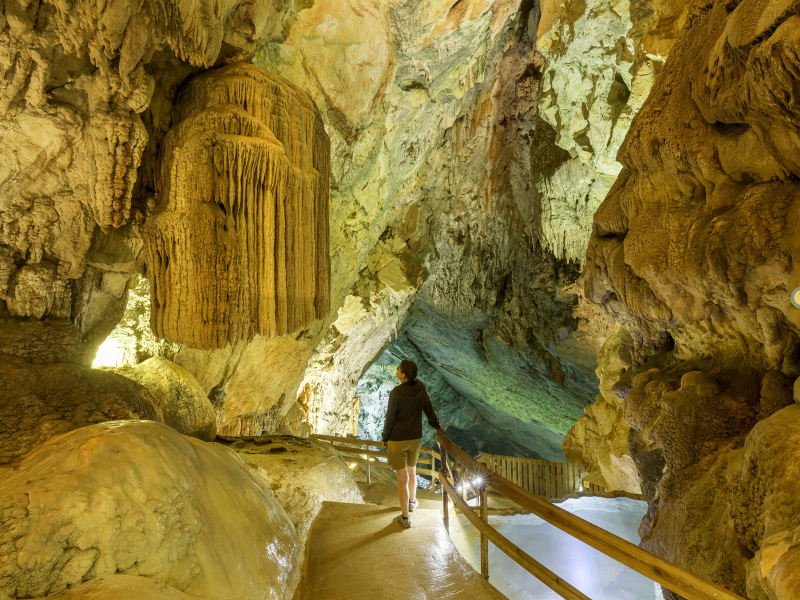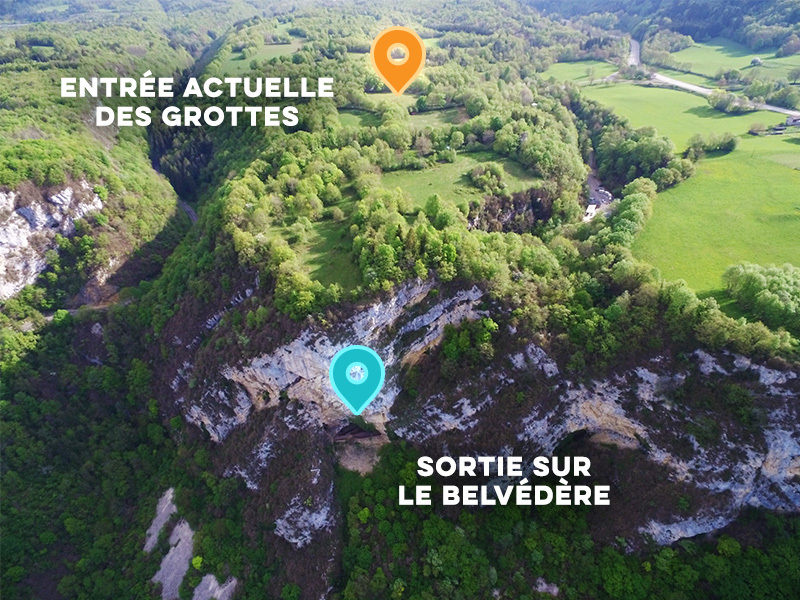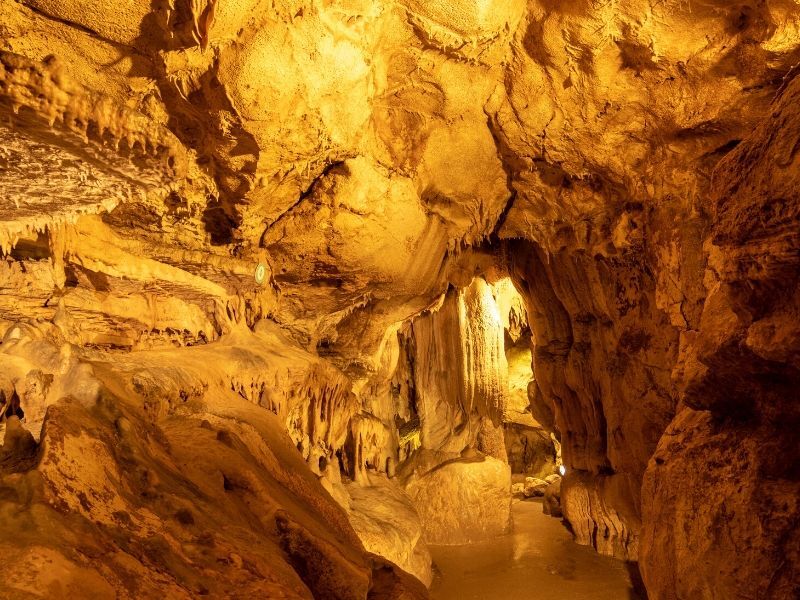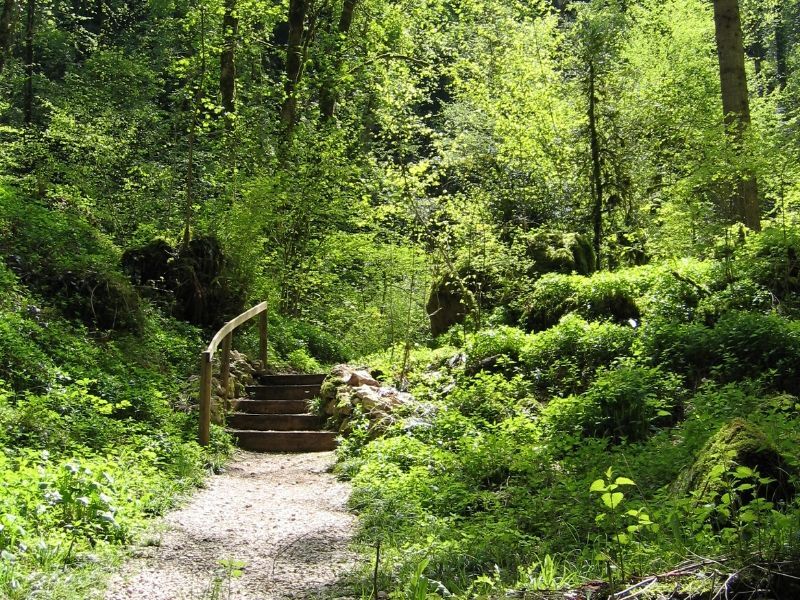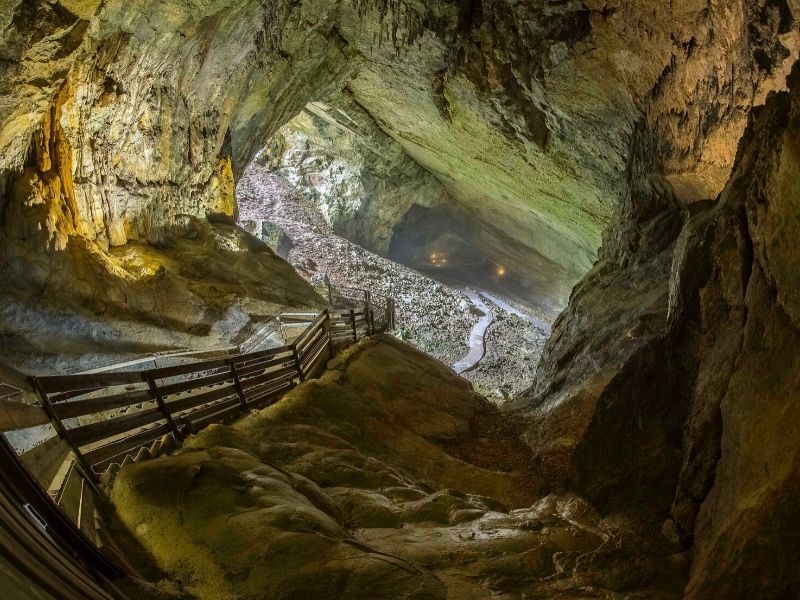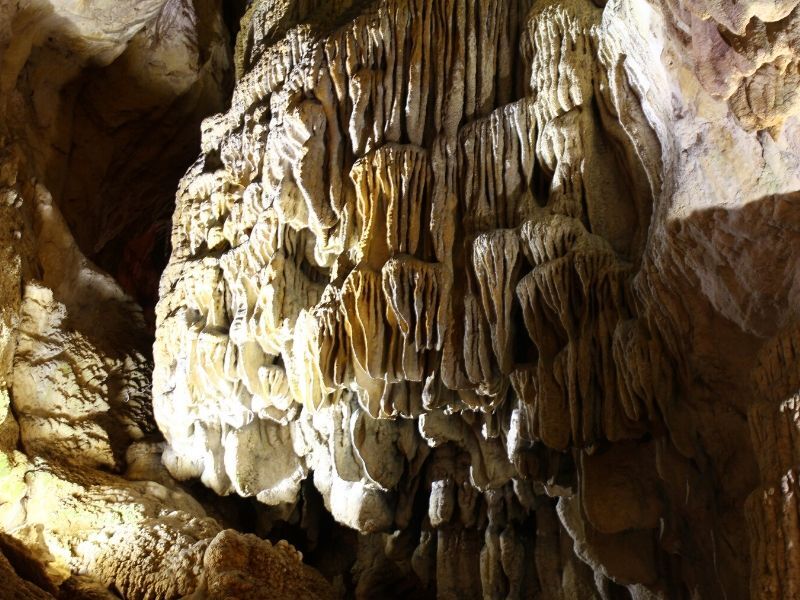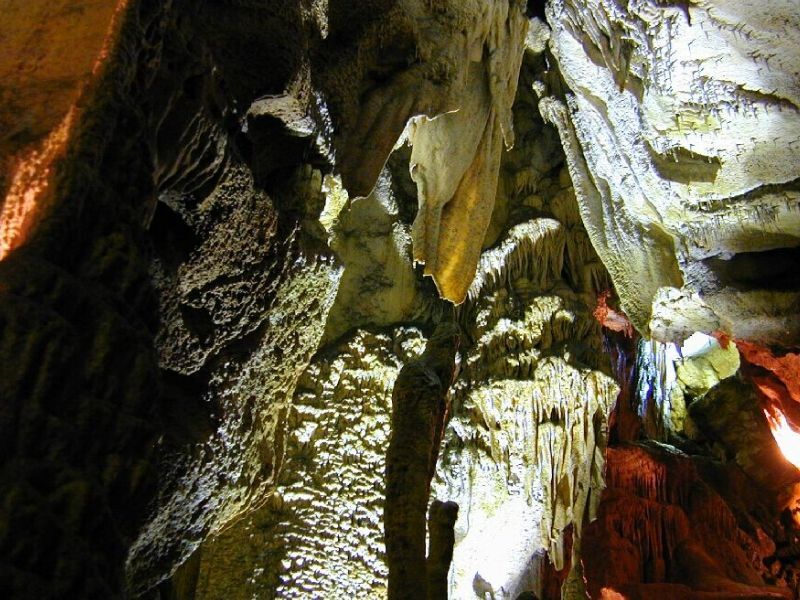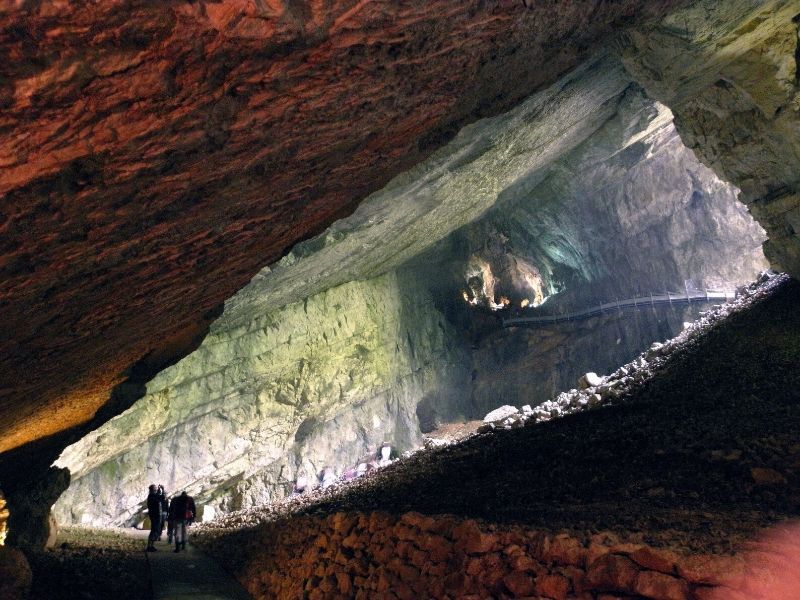 Informations
From 4 years old
Duration: 1 hour (+30 min Belvedere)
In any weather
Plan des Grottes

Questions sur les animations
Can I bring my baby or a little child?

Yes, but it is necessary to take into account temperature variations (see question 4) and to cover children well whatever their age.

Why a 2-part visit?

The main part corresponds to the concreted gallery and the path constitutes a loop with departure and arrival at the reception of the site. For people ready for an additional ascent effort, it is possible, at the end of the upper gallery overlooking the large room, to continue independently to the belvedere. This overlooks the Cerdon's valley and its vineyards.

This second part with a higher elevation and therefore on the initiative of each and own rhythm.

Are there many stairs in the Caves?

The tour of the caves is divided into 2 parts (see the sectional plan):

Part 1: the 800-meter-long upper gallery corresponds to an elevation gain of approximately 5 floors to descend gradually. It has several stops to take advantage of the premises.
Part 2: The large room and the old siphon which leads to the belvedere overlooking the Cerdon's valley and its vineyard.
This second section extends the visit circuit by around 400 meters with an additional elevation equivalent to approximately 5 floors. After a break on the belvedere to admire the Cerdon's valley, the ascent takes place at your own rhythm to the reception.